New version of EasyIoT server V0.9 is out. 
New features:
MQTT client driver

graph interpolation

remembers open group on front page

added custom widget text support

small bugfixes
Upgrade
If you already using EasyIoT server proper installation procedure is (Windows and Raspberry platform):
create backup copy of easyiot folder on Raspberry Pi (or Windows machine)
shutdown EasyIoT server (Configure->General settings->Shutdown server)
delete html folder
extract all files from new installation except config

, log and programs folder 

(in config folder is your configuration) and keep EasyIoTDatabase.sqlite (history data)
restart your EasyIoT server
Clear Web browser cache. If you do not clear browser cache old application will stay in your browser and it will not work correctly.
New release is on download page.  
We also added Raspberry Pi NRF24L01 extension board. Board is compatible with EasyIoT server and works with MySensors driver. On board is small regulator to provide enough current also for NRF24L01+PA+LNA transcievers. Additional is on board small buzzer connected to GPIO port Pin_P1_07. It can be controlled by server to provide alarm signal. Board does not require any soldering to operate, just NRF24L01 transceiver. You can find board in our store.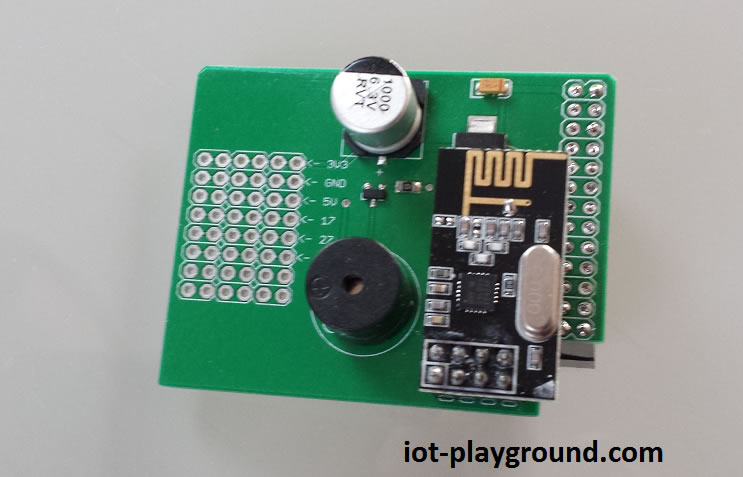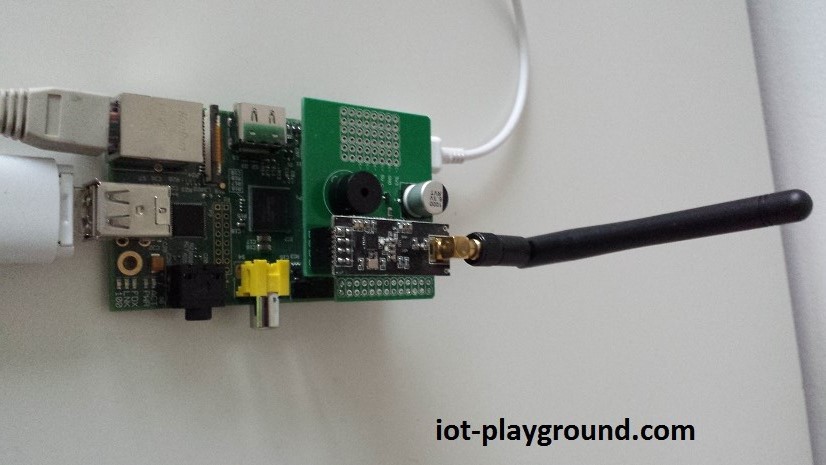 See more tutorials at ​http://iot-playground.com/build​
Buying guide
To support this site and EasyIoT framework development please buy in our store.