In this article we will show how to install EasyIoT server to Raspberry Pi. We need Raspberry Pi with fresh Raspbian installation.
Hardware
Picture shows how we connect NRF24L01+ to Raspberry Pi. We connect NRF24L01+ to Raspberry Pi only if we use MySensors driver.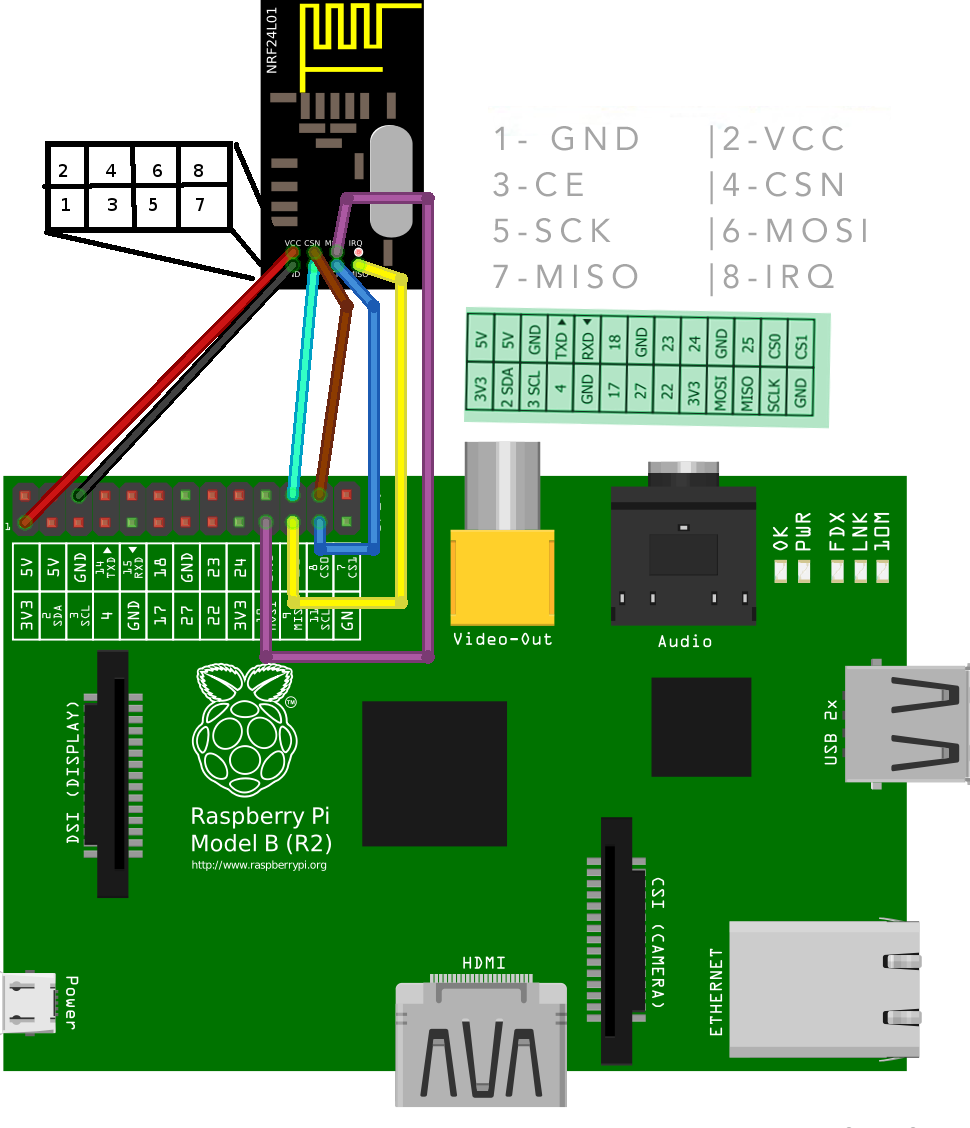 Software installation
1. Enable SPI.
sudo raspi-config
Then go to 8 - advanced ptions, A5 SPI, Yes
2. Install mono
sudo apt-get update
sudo apt-get upgrade
sudo apt-get install mono-complete
3. (optional) Create certificate – only if you are using SSL connection
In case above we use port 1301 for ssl communication.
makecert -r -n "CN=IoT CA" -sv root.key root.cer
certmgr --add -c Trust root.cer
makecert -iv root.key -ic root.cer -eku 1.3.6.1.5.5.7.3.1 -n "CN=raspberry" -p12 raspberry.p12 s3kr3t
sudo httpcfg -add -port 1301 -p12 raspberry.p12 -pwd s3kr3t
sudo cp root.cer /etc/ssl/certs
sudo cp root.key /etc/ssl/private 
sudo cp raspberry.p12 /etc/ssl/private
4. Install EasyIoT server
Go to download page and copy latest EasyIoT server instalation in to /home/easyiot folder.
5. Set folder permissions
cd /home/easyiot
sudo chown -R root log
sudo chmod -R 644 log
sudo chown -R root config
sudo chmod -R 644 config
5. Run EasyIoT server
sudo mono EasyIoT.exe
You should see something like this: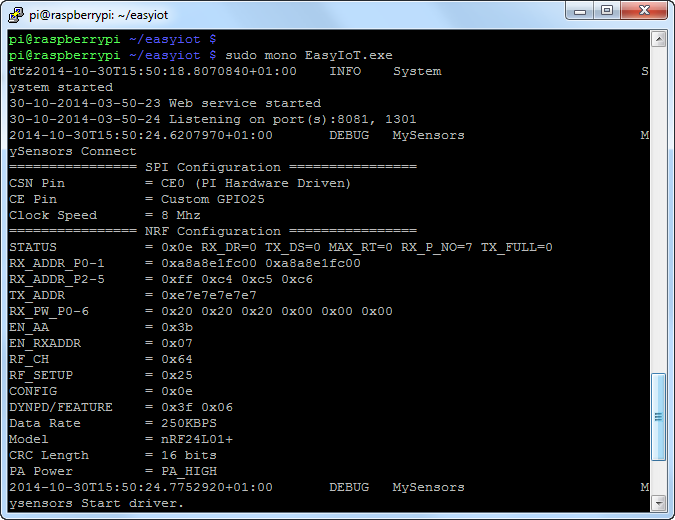 In web browser on computer enter Raspberry Pi address. 
Username: admin
Password:test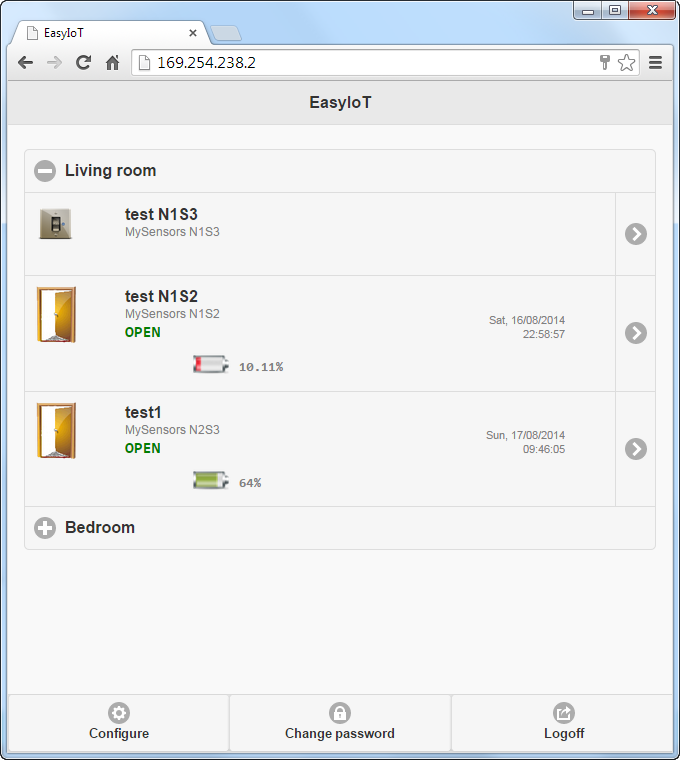 Next time we will se how to run EasyIoT server in background.
See more tutorials at http://iot-playground.com/build 
Buying guide
To support this site and EasyIoT framework development please buy in our store.