New version of EasyIoT server is released. New features are:
New ESP8266 EasyIoT driver
New MySensors data types S_MOTION and V_TRIPPED
Small bug fixes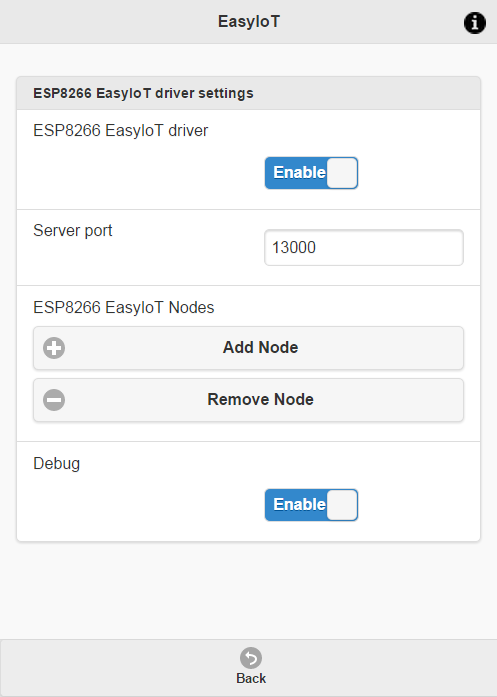 We also released new ESP8266 EasyIoT library to easily implement new ESP8266 Arduino sensor nodes. New ESP8266 EasyIoT library is available on GitHub. In next post we will show how easily build ESP8266 Arduino sensor nodes with new library and EasyIoT server.
See more tutorials at ​http://iot-playground.com/build​